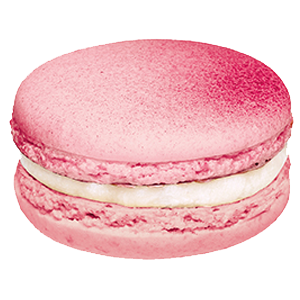 Ispahan
Rose, Letchi & Raspberry
| EMBLEMATIC FLAVOUR | All the flavours of the house's favourite cake concentrated in a bite-size XS. Underneath the soft, crunchy shell of a rosé macaron, an irresistibly enchanting combination of flavours emerges. The subtle combination of sweet rose cream and the floral note of the lettuce, magnified by the vivacity of a fresh raspberry. The heady and the tangy intermingle to awaken a myriad of sensations on the palate. The perfect match for the Ispahan flavour.
ORDER
"INFINIMENT" Macarons
The "Infiniment" macaron flavors reflect Pierre Hermé's work on a unique taste and the best way to express each facet of it. A reflection to put in majesty and sublimate the taste of a single ingredient: Infiniment Vanille de Madagascar, Infiniment Café, Infiniment Citron, Infiniment Chocolat...
"SIGNATURE" Macarons
The "Signature" macarons are creations of original and daring flavor combinations. Pierre Hermé tames these ingredients to sublimate and reveal all their facets in his infinitely greedy macaron creations: Ispahan, Mogador, Montebello, Ultime, Vénus, Chloé...