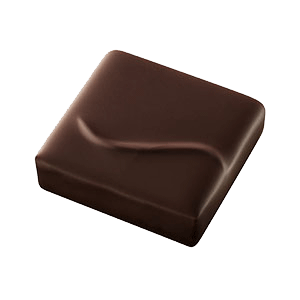 INFINIMENT CHOCOLAT BÉLIZE
Dark chocolate ganache Pure Origin Belize, Cayo District, Xibun Plantation, coated with dark chocolate
Pierre Hermé's latest chocolate discovery, from the Cayo district in Belize, a plantation crossed by the Xibun River. A chocolate characterised by a long finish, a strong, pure cocoa taste & notes of red fruits.
ORDER NOW
THE ART OF CHOCOLATE

From the first intoxicating aromas in the workshop of his father, a pastry chef and chocolate maker in Alsace, to the present day, Pierre Hermé has never stopped learning in order to tame the chocolate material. Uncompromising, capricious, noble, chocolate does not tolerate lack of precision.

Discover in details all the chocolate universe of Pierre Hermé.
The Maison Pierre Hermé Paris
Pierre Hermé Paris, a creative company with innovative savoir-faire, has been a member of the Colbert Committee since 2009 and is labeled "Entreprise du Patrimoine Vivant." With pleasure as its only guide, it reinvents the craft of pastry to offer a unique experience of emotions and sensations. Quality, creativity and attention to detail are the values shared by all our employees. Discover the world of Pierre Hermé Paris.
Back to the summary