Corporate Sales
Contact
our Corporate Sales team
+44 (0)207 235 37 41
Discover our corporate offer
Invent your pleasures. Offer the luxury of fantasy.
Enchant every moment
At Pierre Hermé Paris, each order is unique, each gourmand a Prince. Our vocation: to accompany you to your desires. Our Corporate Relations Team is here to listen, in order to elaborate a bespoke offer just for you. Welcome to Pierre Hermé Paris' unique world of tastes, sensations, and pleasures.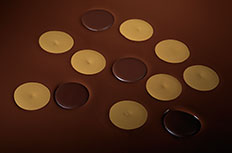 TO BE DISCOVERED
GALETS
"Les Galets" range sets the stage with extreme refinement to please the senses. A one-act play taking a fresh, new look at the interplay of balance and tension between the chocolate shell and the ganache filling. Bite into this dainty treat very, very gently.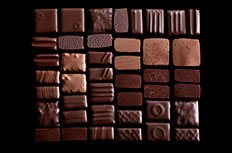 CORPORATE GIFTS
Pierre Hermé Paris chocolate bonbons, macarons, confectionery, biscuits, and other delights... Pierre Hermé's creativity presented in elegant gift boxes, colourful or illustrated by artists dear to us. Deliveries available in the UK and Europe.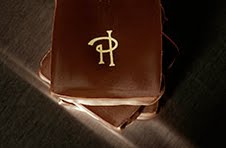 CUSTOMIZED GIFTS
Offer macarons or chocolate bonbons in your company's image. Colours, flavours, or simply the branding of your logo, we create delicacies which reflect your image, presented in bespoke gift boxes.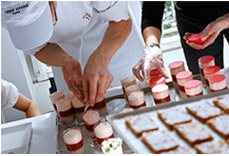 EVENTS AND RECEPTION
A press event? An evening for your best clients? Offer a unique gourmet experience to your guests. Pastry chef animations, commented tasting around the theme of your choice, macaron pyramids... Your Account Manager will advise and elaborate with you the animation that best correponds to your events, and will help make your event one your guests will always remember.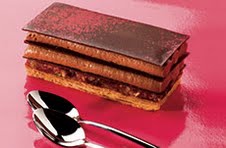 HAUTE COUTURE CREATIONS
Pierre Hermé will create a unique and original recipe that reflects the personality of your company- a treasured delight that you will then own forever. It all begins with a confidential interview with Pierre Hermé. A personal "analysis" during which the client is invite to indulge, to freely conjure up memories, preferences, desires...
A delicacy which remains for evermore your exclusive property...